Maintenance, crew training, fuel costs, and other excessive flight-related expenses can be a disheartening inconvenience for private jet owners. Select Aero's private jet management program allows our clients to own a private jet without dealing with all the associated stress. We provide clients discounts and honest pricing to provide consistent client satisfaction.
The popularity of private jets has soared in recent years, and it is easy to see why. Americans lead the race with approximately 12,500 private jet owners across the nation. Canadians are the fourth highest count of private jet owners at around 550, and growing as of 2020. The privileges and conveniences associated with private jet ownership are incredible. The experience of flying private in your own spacious cabin, enjoying luxury amenities, customizing your aircraft with comfort and unique style, and resting on a quiet flight, is pure bliss. Private jets grant you the ability to fly when, and where you would like, without the inconvenience and torture of commercial flying. If you charter private jets often, ownership is an attainable and wise alternative. There is, however, excessive work and financial stress that can taint your experience of owning a private jet. Ownership is a responsibility that can be emotionally and financially devasting without a proper jet management team. Not all private jet management companies are the same, nor do they offer the same perks to their customers
Seeking the services of an experienced and reputable jet management company will ensure  your day to day aviation operations run smoothly. Most importantly, you will save time, money, and be graced with the security of knowing you are safe in flight.
Discounts for Clients of our Private Jet Management Services
When flying in your private jet, finances should be of no concern. Often overlooked, the following common trip costs are the most significant expenses that occur regularly. Common flight associated expenses include:
Landing Fees – Depending on the size of your aircraft, and location of landing, these fees can range from $150 to over $600.
Aircraft Parking – Usually less expensive than landing fees, but these can vary based on the duration of parking and size of your aircraft.
Crew Transport and Room Accommodations – The owner will be billed for crew meals, hotel, and transportation services.
Catering – Charges associated with meals.
Transportation – Ground transport can be awfully expensive and troublesome.
Fuel – Inconsistent and overpriced fuel can be frustrating.
These are expected costs that add up significantly. Select Aero's private jet management team maintains business relationships with several vendors, as a result, we are able to provide you will significant savings in these areas.
Insurance
Insurance is a required and necessary expense for your aircraft. There are many companies available for aircraft insurance. What sets these companies apart are benefits and customer satisfaction. Select Aero excels in our private jet program insurance as we provide our clients with protection in the event of issues regarding your private jet. Our quality aircraft insurance provides our clients with a replacement jet if their aircraft is under maintenance or service updates.
There are several insurance plans that offer an array of superior coverages. Some plans cover land property damages such as hangar and airport damage. With our fleet of aircraft, exceptional service, and guaranteed replacements, we provide our clients with peace of mind.
Maintenance
Aircraft maintenance is an expensive part of jet ownership. Depending on the model, size, and age of your aircraft, you should expect to spend somewhere between $1 million and $4 million annually for maintenance and repairs. Our team of specialists offers the most competitive rates and experienced aircraft maintenance technicians in the industry. Our crew is skilled and experienced at working on various aircraft. Our safety management system is top-notch in providing a safe flight experience.
Subscription Discounts
Select Aero's private jet management program provides several discounted subscription services to our clients. Using our positive business relations with several major companies and providers, we are able to offer discounts on wireless internet service, aeronautical charts, parts, digital satellite services, and numerous other services.
Financial Planning
Our team of financial experts is here to serve our clients in all of their financial endeavors. We optimize your fiscal setup and keep your operating costs within your budget. If you are seeking to charter your private jet our team of negotiators will work to ensure you receive the best compensation and clients. We also make certain that our client's aircraft retains its full value and that all monetary proceeds go directly to our clients. We continuously monitor the market to keep our clients informed of any potential issues or changes.
Even if you decide you would like to sell your aircraft, we will happily provide you a valuation of your jet to ensure you receive fair, adequate compensation. We offer a huge fleet of aircraft ranging from light jets to large business jets.
We handle all of your financial liabilities so that you can continue to enjoy your life, travel, and aviation experience without the hassle of tiresome documentation. At Select Aero, it is our pleasure to handle all of your monthly and quarterly reports, legal documents, and other administrative duties.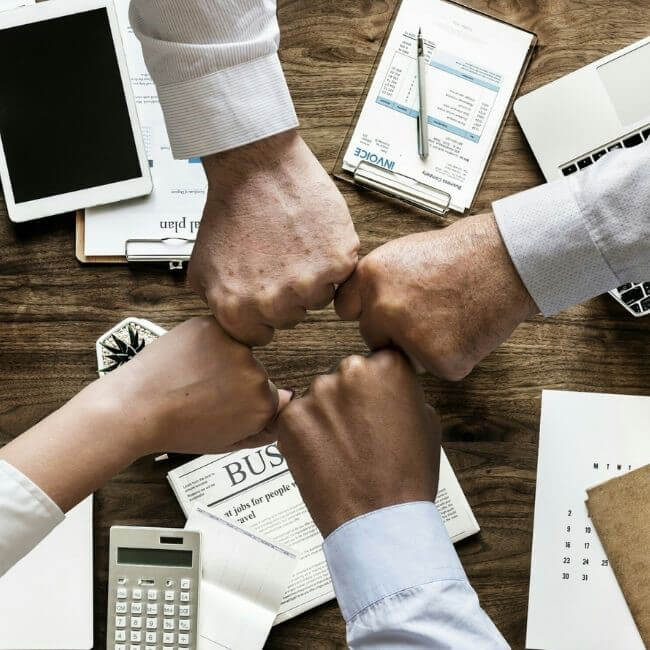 Why Choose Select Aero for Your Private Jet Management?
Along with the standard discounts that our jet management team provides, there are also significant savings in regard to other crucial aspects of your flight endeavors.
Fuel
It is estimated that nearly 20% of yearly operating costs of an aircraft is attributed to fuel consumption. The rate at which fuel burns depends heavily on the model, size, and load of aircraft. Without the discounts associated with the private jet management team, you would be subjected to the ever-changing, inconsistent, and unreliable cost of jet fuel.
These price fluctuations may not seem threatening upon first glance. But when you realize an aircraft holds on average approximately 3,500 gallons of fuel, these price inconsistencies become unnerving. With our private jet management program, you will save on jet fuel and not have to fret over the inconsistencies in the market.
Crew Training
Staffing an exceptional crew is perhaps one of the most difficult tasks for private jet owners. Often times private jet owners are left with inexperienced pilots. This becomes a costly revolving door of recruitment, training, and lost investment.
At Select Aero we have a team of trained, experienced, and eager pilots on hand at all times. We chose only the most qualified and prestigious pilots for our aircraft crews. This extensive process means that we retain valuable employees for many years. Our jet management team also provides hefty discounts for crew training. We only accept pilots who go through the top of line training multiple times a year. Our pilots are trained in aircraft systems, advancing technology, and emergency situations.
Because we handle the crew employment needs and issues, this also saves you significantly in many human resources related areas. Managing paid time off, sick days, benefits, and other issues are often so overwhelming that private jet owners are forced to hire a human resources representative to handle the affairs. Rather than waste time and money, it is much more practical to a hire a private jet management team to coordinate your flights and manage your crew
Commitment to Safety
At Select Aero, we are committed to ensuring the safety of our clients and employees. Our team regularly inspects all aircraft and performs preventative maintenance. This saves our clients on costly repairs down the line. We will even inspect and perform a test flight before departure to demonstrate our commitment.
Transparency
Other charters are known for hidden fees and misleading information. Our fixed rated and honest nature ensure that all information is well received by our clients. At Select Aero Private Jet Charter and Management services pride ourselves on our integrity, and honesty, which has become a trademark attribute for our business dealings. Handling all client relationships with this honesty has provided us with the opportunity to serve countless satisfied clients. This has also been the root of our ability to build long-term loyal business relationships that are willing to provide large discounts to our customers.
We strive to keep our clients informed on the latest news, figures, and financial marketing conditions in aviation, including those related to their specific aircraft. We are always here for our clients to answer any questions, and thoroughly detail any information regarding our private jet management system.
Availability
With our dispatch team available 24 hours a day, and your aircraft delivered as soon as the next day, you will always have your jet when you need it. Prompt receival of your aircraft means that you will never miss another important business venture again. We understand that in business lost time is the equivalent of lost money. Therefore, we do any and everything within our power to ensure you get your aircraft and are ready to fly when you need us.
Contact Select Aero Today to Begin Saving Money on Your Private Jet Costs
If you are ready to let our team of aviation specialists manage your private jet, and work for you, contact us for more information immediately.
Call us directly at +1-778-285-7977.
Send us an email regarding your interests.
Looking for a trusted partner in private aviation?
Look no further. Book your private jet charter with Select Aero and let us exceed your expectations with our exceptional service and attention to detail.